Mike Clark is a very experienced photographer and diver who has been photographing the marine life off our shores form many years. He has been perfecting the art of finding and photographing the elusive wolf fish. Why not come and join him for a work shop? 
You will need to be a qualified diver (to 30 meters), have a DSMB and know how to use it, most importantly you will need your own camera too.
The dates for these trips will be as follows:
TBA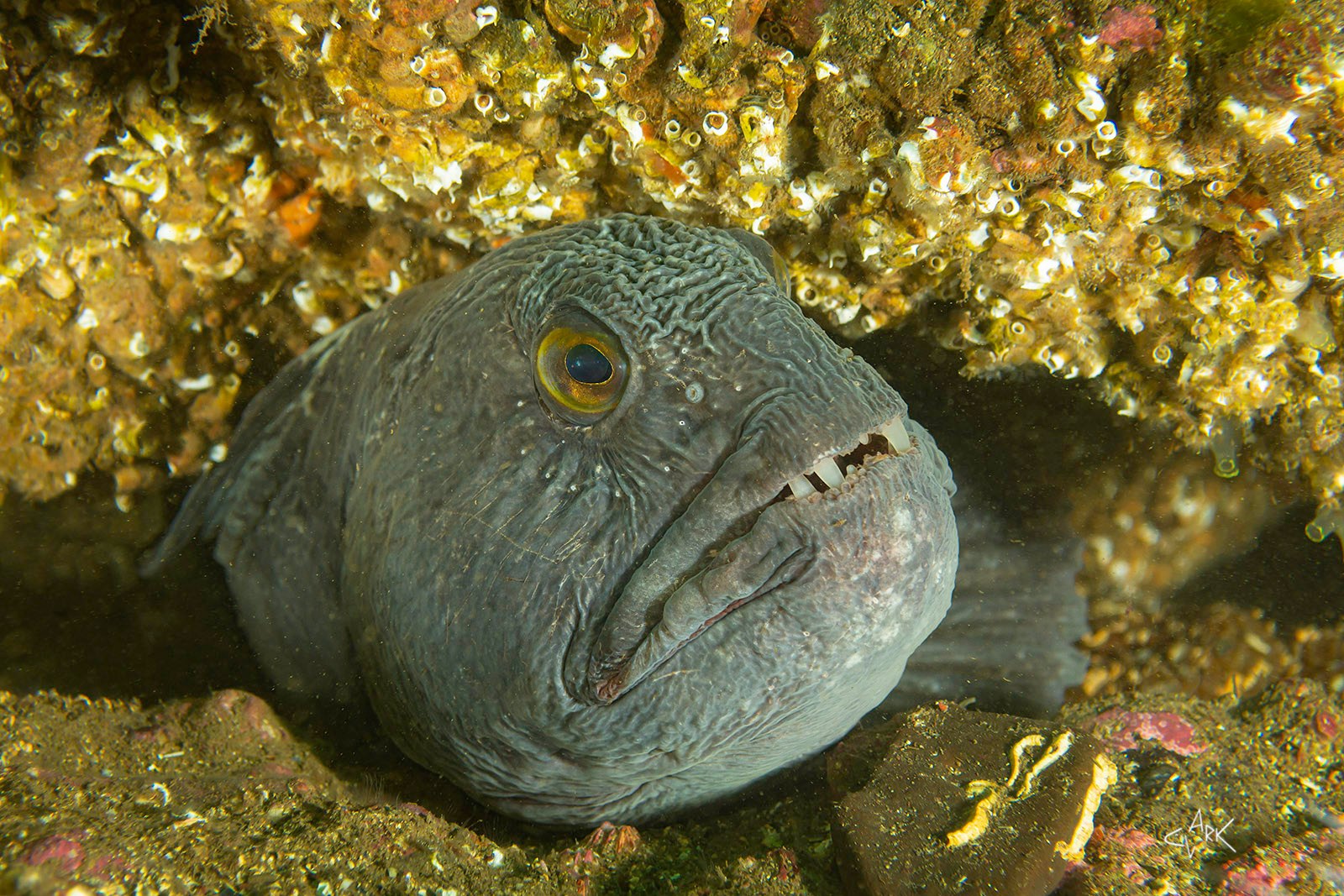 Guillemots flying underwater - photography workshop
Every year, large colonies of sea birds come and nest on the cliffs of St Abbs Marine Reserve. The guillemots fly over the sea, and dive down in to the water, to catch fish. When they swim, they look like they are flying underwater. It is quite a spectacle to whiteness. Why not come and join Mike Clark and learn how to photograph these amazing birds underwater?
The dates for these trips are as follows:
Wednesday 18th may 2022
Wednesday 8th June 2022
Improve your photography with Lawson Wood
During the summer months the south east coast of Scotland is teaming with underwater life, from colourful nudibranches, to friendly wrasse. 
Why not come and improve your photography skills with Lawson Wood?  Lawson has over 45 years experience in diving. He is an instructor and Life member of the Scottish Sub Aqua Club. He made photographic history by becoming a Fellow of the Royal Photographic Society and the British Institute of Professional Photographers solely for Underwater Photography.
Photography trips are arranged through the summer as follows:
TBA
There is so much to see and do around Eyemouth and further afield. This includes deeper diving (40m+) pand offshore wrecks such as the submarine U12 for suitably qualified divers. Or trips further from port, such as Bass Rock and May Island, or even the Farne Islands. All destinations are possible onboard Oceanic.
You can organise your own special group trip, with a bespoke itinerary, or join one that's already in the calendar. Just give Derek a call to find out what is available.