Birds, dolphins, seals and geology: the area has it all!
Aquamarine Charters has two boats, Oceanic and Sagittarius, which can be chartered for geology trips, ornithology, cetacean or other wildlife trips. 
You can come as a group with your own guide, and arrange for the skipper to take to where you like; or speak to Derek and he may be able to organise a guide for your group.
The area around Eyemouth has so much to offer, huge colonies of sea birds nesting on the  impressive and ancient cliffs, grey seals loafing on the rocks, dolphins swimming in the bow wave of the boat, and if you are lucky, a minke whale! Mola mola, the giant sun fish, have also been seen here occasionally.
In the spring though, it is the birdlife that people come to see. In the late spring and summer months, you can expect to see fulmar, shag, herring gull, kittiwake, puffin, guillemot and razorbill feeding their young. The sight and sound (and smell) of thousands of sea birds calling is one you won't  forget in a hurry. Watching them dive for fish is quite a spectacle too.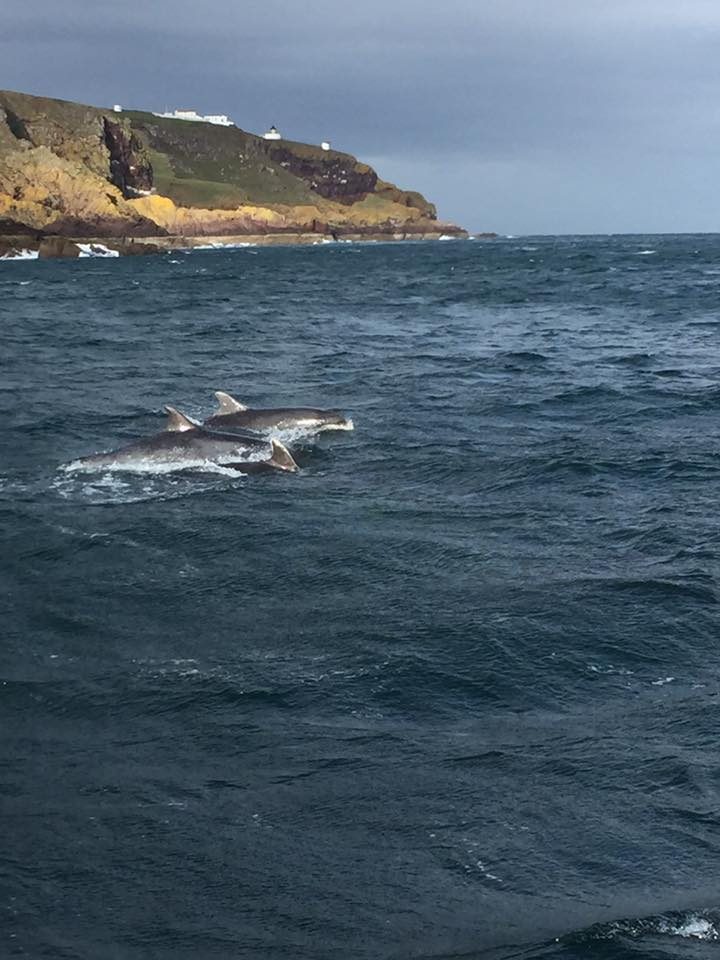 The Berwickshire Marine Reserve
The Berwickshire Marine Reserve (BMR) is located between Eyemouth and St Abbs Head and was established by the local community in 1984 to protect the habitats and species found there. 
The BMR is a registered charity with the aim that all users of the Reserve are responsible in their activities. They run a visitor centre, providing educational activities. The BMR also organises conservation projects and works closely with recreational and commercial users of the Reserve to promote cooperation and responsible use. 
For more information have a look at their website: Berwickshire Marine Reserve.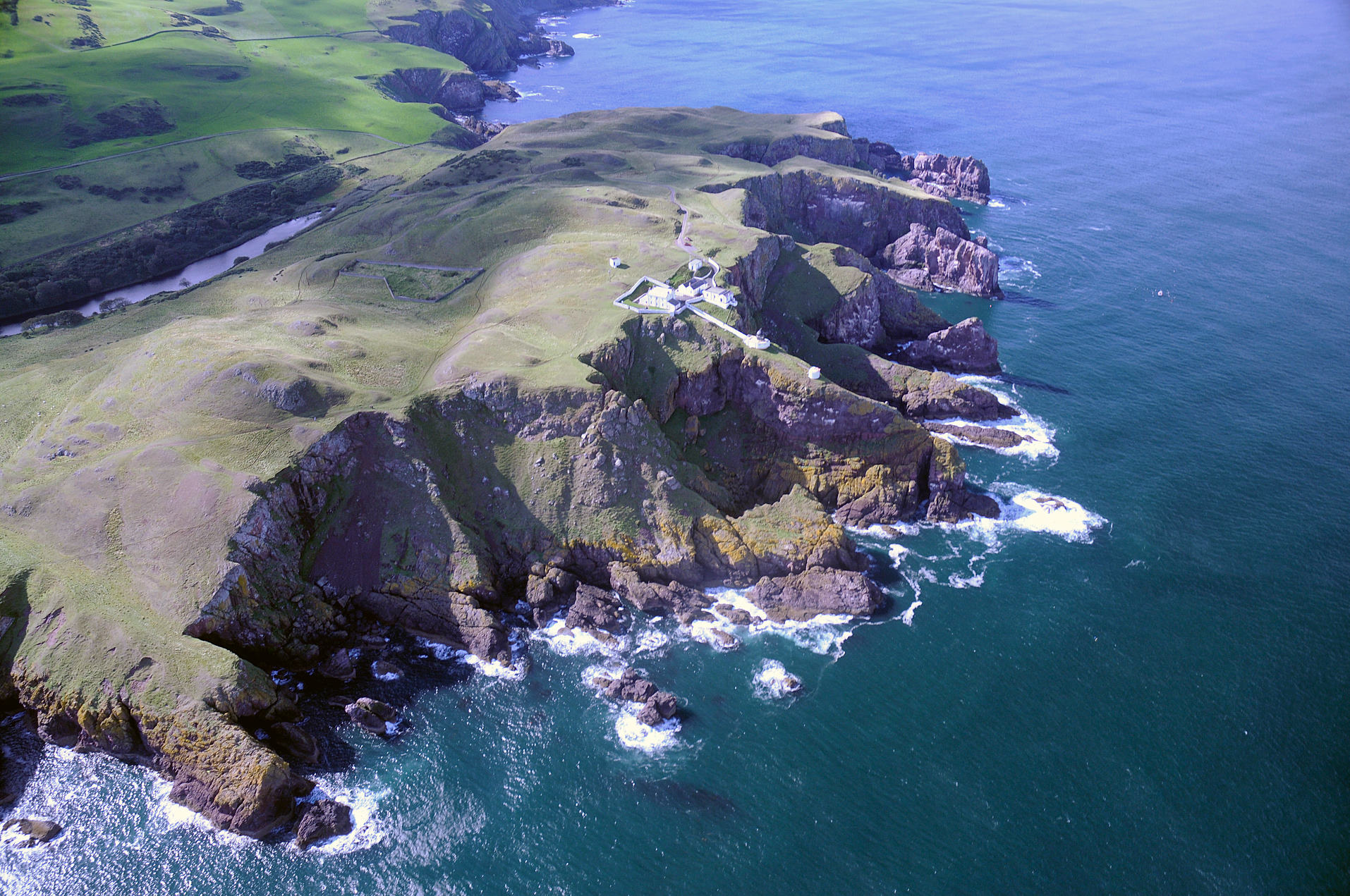 Reserves and Sites of Special Scientific Interest
Close to Eyemouth, it St Abbs Head National Nature Reserve. The coastline here is quite breath-taking, with steep cliffs, famed for seabird colonies and geological formations.  You can walk along the cliffs, or for a better view, Aquamarine Charters can take you there by boat. 
The Burnmouth Coast Site of Special Scientific Interest (SSSI) stretches from the headland of Eyemouth, south for 8km to the village of Burnmouth. The site is comprised of two interesting types of rock, the Silurian geological period rocks and the Carboniferous geological period rocks. From the sea, the rock shapes and formations can be easily seen and appreciated. For more information, click here, for a PDF about the geological formations.
The natural history of this area is well worth a visit, so why not book a trip with us?