This coast offers some of the best diving in the UK!
Eyemouth is located on the south east coast of Scotland, where high cliffs plunge in to the sea. The submarine cliffs are covered with life: soft corals, nudibranches, bryozoans and many hydroids. In summer lots of wrasse can be found, often following divers around and if you know where to look wolf fish can also be seen.
If wreck diving is your interest, there are many wrecks to dive here, both shallow and further offshore in 50m+ depth. The firm favourite of most is the Glanmire, which sits in roughly 30m depth a short distance from Eyemouth by boat.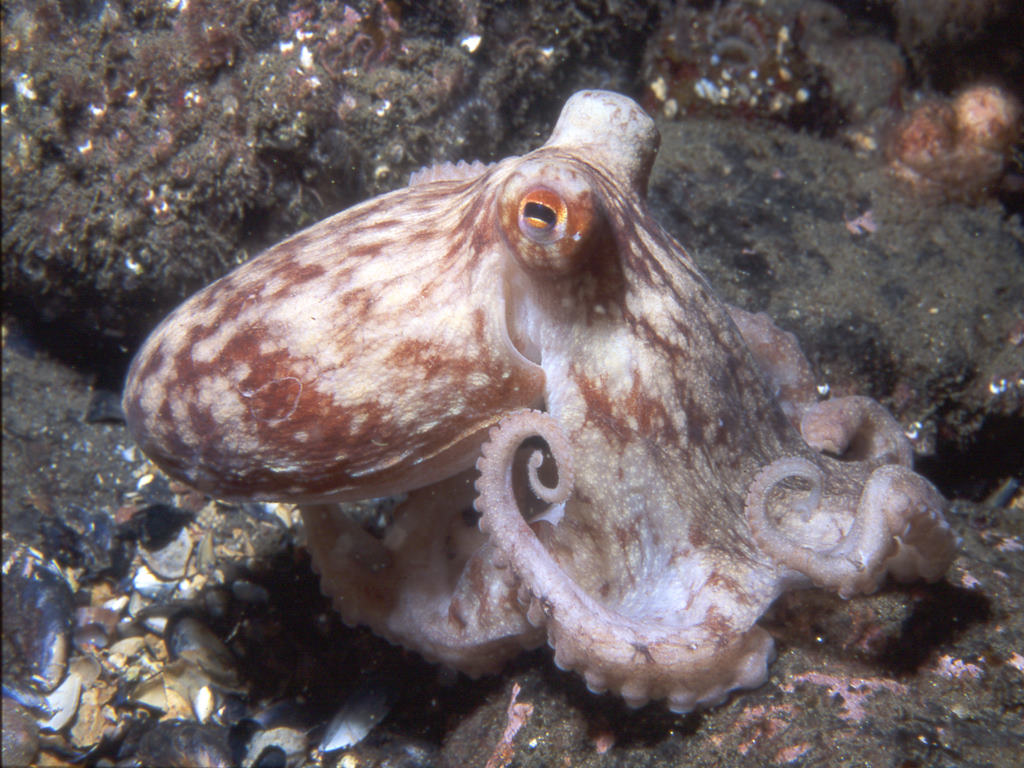 Reef Diving
Many people come to this area to see the diversity of marine life. If you are interested in scenic diving this is definitely the place to be. The reefs also offer tunnels and caves to explore with dives such as Tye's Tunnel and the Letter Box providing atmospheric swim throughs. Black Carrs is famous for its resident wolf fish, deeplet anemones and octopus; but Anemone Gully is just that, a large stone valley absolutely plastered in multicoloured life.
Wreck Diving
There are a vast number of wrecks off this coastline, many of which lie just off shore, and some to a depth of 50m+. These deeper wrecks can certainly be dived, but by special arrangement with the skipper. More accessible are the wrecks of the Glanmire, and the East Neuk, or the shallow but well broken up wrecks of the President, Odense and the Alfred Erlandsen. The Glanmire is a firm favourite, as it still have its propeller and boilers intact.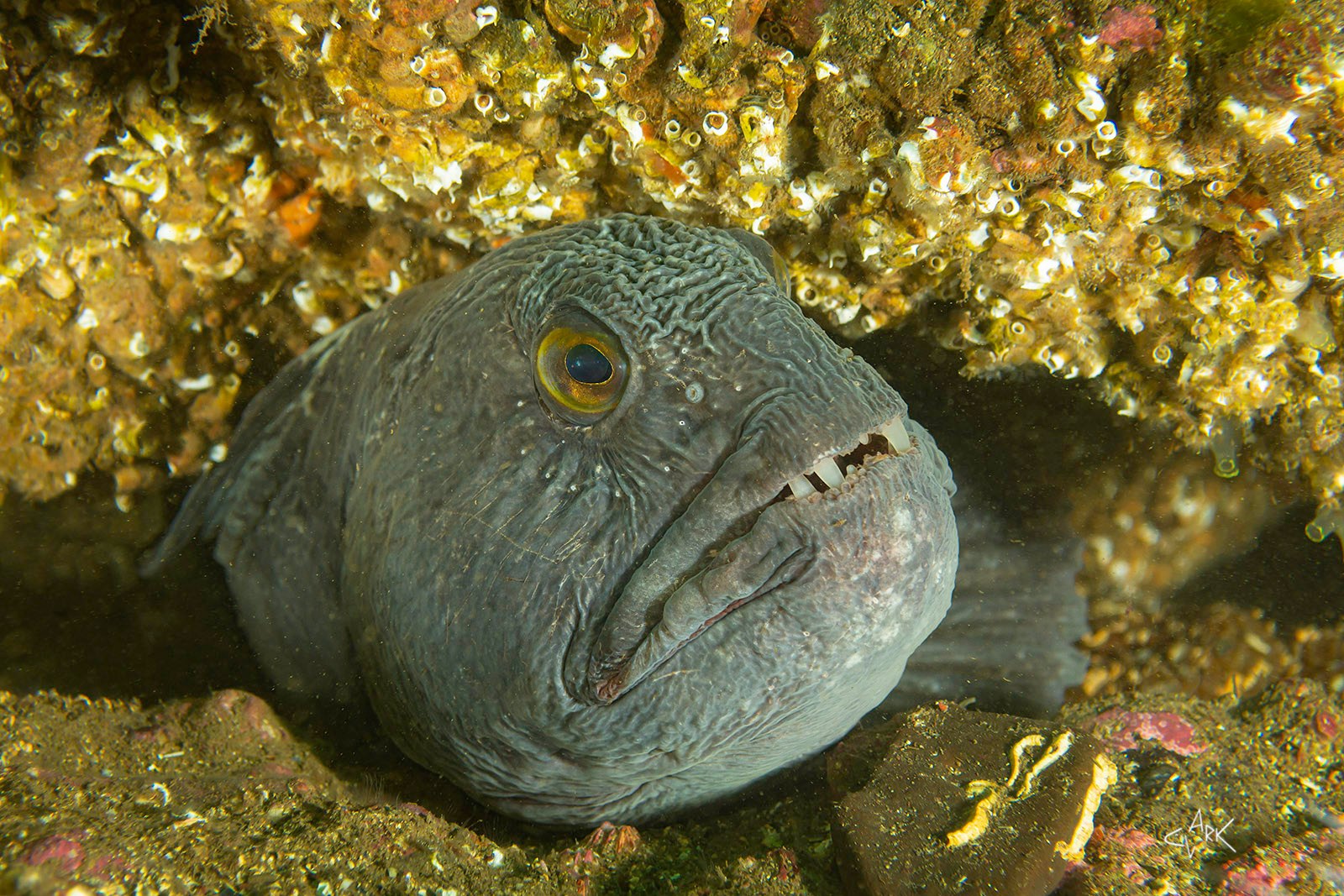 Special Events
★ Have you ever wanted to find and photograph a wolf fish?
★ Does the idea of watching birds fly past you at 6 metres depth peak your interest?
★ How about improving your Photography by diving and reviewing your photography techniques with a well known photographer?
★ Aquamarine Charters often organise special events for divers; these can also be done on request!

All your diving questions answered.....
Q. Is there a compressor on the boat?
A. No, you will need to bring enough cylinders and for both dives. Derek can organise the hire of cylinders, and air fills if required. Just say what you need when booking.
Q. What qualifications do I need for diving?
A. You will be expected to be appropriately qualified for the diving that you have signed up for. The boat simply acts as a taxi service and does not provide a dive guide. The skipper will give you a dive brief before you jump in, and will describe the dive site, so you will know if it is swim through, keep the wall on your left or simply drift with the current….
Q. What equipment will I need?
A. You will need to bring everything you need for the planned dives, and be able to use it properly. That includes your computer and a DSMB. A torch is a 'must'. Cylinders can be provided if booked in advance.
Q. Is there a toilet on board?
A. Yes there is a toilet on board accessible from the deck.
Q. What if I get cold between dives?
Most people dive in dry suits this far north, but occasionally in summer the hardy may dive in a semi-dry. Between dives you can sit in the wheelhouse, there is room for 10 people; there is also tea and coffee available, and if you are lucky cake or scones too!
Q. Can I go foraging when I go diving?
A. In the St Abbs Voluntary Marine Reserve absolutely not. But outside of this you can take within the permitted limits; the skipper will advise you of what these are.
Q. How do bookings work?
A. You can book as an individual, buddy pair or group. But you have to be responsible for yourself. The boat will often go out with mixed groups, but all diving levels can be catered for, so if the planned dive is the Glanmire (c30m) a second group can be dropped on a shallower reef near by. Just call Derek and he can book you in.
We hope you come diving with us soon!